When is a good time to make changes to your estate planning documents?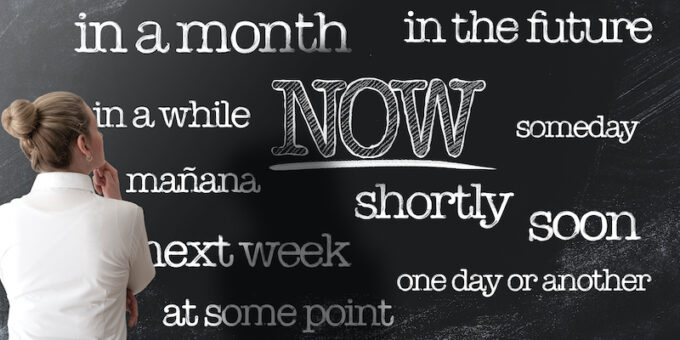 In general, your estate planning documents set forth how your assets will be distributed, whom you trust to act as your fiduciary, and what provisions you would like for your loved ones. In essence, they communicate to the world how you want decisions to be made when you are no longer able to make them yourself.
After you prepare your documents, time passes. The world around you changes. Do your documents need to change as well? That depends. It depends on what documents are in your estate plan, what changes have occurred, and how much those changes will affect your estate plan.
What documents should be in your estate plan?
The answer depends on the sophistication and complexity of your life. Do you work? What assets do you own? Who are the people you care for and what level of care do they require?
Trust – A Trust is generally intended to be the primary dispositive instrument of your estate plan. When drafted (and funded) correctly, loved ones avoid the hassle of probate after you pass away. A Trust names the person you want to act as fiduciary to manage your Trust, or the Trustee. It also provides for management of your assets should you become incapacitated and unable to manage your assets on your own.
Last Will and Testament – A Will sets forth how you want your probate assets to be distributed. It also names the person you trust to act as your fiduciary to handle your estate. In some states this fiduciary is called an executor; in Florida, this person is called a Personal Representative. When you establish a Trust, and all of your assets are properly held in the Trust, it is likely that no probate administration is required. However, a Will is recommended in conjunction with a Trust to avoid the possibility of being deemed intestate if any of your assets are not properly titled to your Trust. If you decide that a Trust is not for you, a Will is your primary dispositive instrument of your estate plan.
Guardianship Alternatives – Part of your estate plan can also include supplemental documents which serve as alternatives to guardianship. One such document is a Durable Power of Attorney, which appoints your agent authorized to deal with your property and financial affairs. It also includes Health Care Advanced Directives, which is a group of documents that identify who can make health care decisions on your behalf, who can receive information about your health care, and what your end-of-life decisions are. (For more information see: https://lindsayallenlaw.com/estate-planning/complete-estate-plan/).
Designation of Preneed Guardian – If a guardianship is unavoidable, a Designation of Preneed Guardian will name the persons who will care for you and who will care for your property should you become incapacitated. (For more information see: https://lindsayallenlaw.com/estate-planning/guardianship-florida/).
Have there been changes to affect your estate plan?
You should review your documents at least every year.  (We recommend you pick a date that is easy for you to remember – like an anniversary or a holiday.) When you review your documents, think about different life events that could trigger adjustments to your estate plan. These can include:
birth of children or grandchildren;
death of spouse, children, fiduciaries, or beneficiaries;
marriage;
change of property;
closing a Trust; or
relocation to a new state (you or your fiduciaries),
In addition, changes in law occur from time to time. It's a good idea to consult with your attorney every five years or so to make sure that such changes have not affected your estate plan.
I need to make adjustments to my estate plan. Now what?
What is involved in changing your plan depends on which document needs changed and how drastic the adjustment needs to be. When making changes to your Trust, an amendment is used for a few changes, and an Amended and Restated Trust is used when there have been several previous amendments or when there are numerous changes. When making changes to your Will, a codicil is used to make a few changes and a new Will is written where there have been numerous codicils or when there are numerous changes. Don't forget, all of these documents require the same formalities as executing your original Will or Trust.
When changes need to be made to your ancillary, or supplemental, documents, any change will result in a new document. Most attorneys include these documents as part of their estate planning package; it usually does not require a lot of headache.
The cost for changing your documents depends on what you need. Sometimes the attorney will charge you a fixed fee, or one price for all of the documents you require. This is generally best if you require the full package including an Amended and Restated Trust, a new Will, and all new ancillary documents. Sometimes the attorney will charge you by the hour. This is usually best for small changes, like a codicil or an amendment to a Trust.
Change is inevitable
The one constant in life is change. When large events happen, we rarely think about how they will affect our estate plans…and if we do, we are far too busy to do anything about it in the moment. That's why having a day set aside once a year to take inventory of your life—of what you have, what your responsibilities are, and what your goals are for the future—just makes sense.